Register To Win A Year Supply Of Natural Balance Pet Food!
YETI® Tundra® 45 Hard Cooler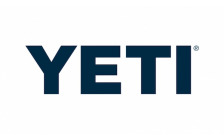 The YETI Tundra® 45 combines versatility with durability. This premium cooler is infused with that legendary YETI toughness — a durable rotomolded construction and up to three inches of PermaFrost™ Insulation. Which is to say it's built to last and will keep your contents ice-cold even in sweltering conditions, like a triple-digit summer day in central Texas. No bowing, cracking, or melting here.
Note: This Tundra cooler comes with one dry goods basket.
FATWALL™ DESIGN -

Extra-thick walls hold up to three inches of insulation for unmatched temperature retention.

PERMAFROST™ INSULATION -

Pressure-injected polyurethane foam in the walls and lid locks in that just-packed temp.

ROTOMOLDED CONSTRUCTION -

Makes it armored to the core and virtually indestructible.

T-REX™ LID LATCHES -

These heavy-duty rubber latches are engineered with patented tech, which means busted latches are a bummer of the past.

ANCHORPOINT™ TIE-DOWN SLOTS - The built-in molded tie-down slots promise easy mounting to your boat, trailer, or truck bed.

NEVERFAIL™ HINGE SYSTEM - Two hinge pins and interlocking design prevent the hinge from ever breaking.

INTERLOCK™ LID SYSTEM - Creates a form-fitting barrier against extreme temps.

COLDLOCK™ GASKET -

A freezer-quality gasket circles the length of the lid to block out the heat and lock in the cold. (Or block out cold and keep in the heat if you're hauling hot meals).

LIPGRIP™ HANDLES -

These streamlined handles stay out of the way to make carrying your catch (or cold ones) less of a chore.

DOUBLEHAUL™ HANDLES -

Our military-grade polyester ropes deliver extra durability.

VORTEX™ DRAIN SYSTEM -

Leakproof, rugged, and designed for quick and easy draining.

BEARFOOT™ NON-SLIP FEET -

Budge-resistant padding prevents rogue sliding on the boat or in the backseat.

OUTSIDE 16 1/8" × 15 3/8" × 25 3/4"
INSIDE 9 3/8" × 10 5/8" × 18 3/8"
EMPTY WEIGHT

23 LBS

28 CANS OF BEER
Using a 2:1 ice-to-can ratio by volume

34 POUNDS OF ICE (ONLY)