Register To Win A Year Supply Of Natural Balance Pet Food!
YETI® Hopper Flip® 8 Soft Cooler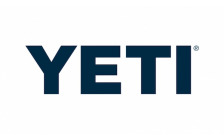 One of the joys of a day trip is traveling light. The Hopper® Flip Soft Cooler in a smaller size is perfect for keeping your food and drinks cold while out in the field. The Hopper Flip 8 has the insulation power only a YETI can offer, and is engineered to be tough – because flying solo doesn't mean you won't get a little dirty. The Hopper Flip 8 Soft Cooler is your new day trip MVP.
EXTERNAL DIMENSIONS: 11.5"W x 8.0"D x 10.5"H INTERNAL DIMENSIONS: 9.8"W x 6.3"D x 7.5"H EMPTY WEIGHT: 2.8LBSDRYHIDE™ SHELL - The Hopper's high-density fabric is waterproof and resistant to mildew, punctures, and UV rays. The liner is made from an FDA-approved food-grade material.COLDCELL™ INSULATION - Closed-cell rubber foam offers far superior cold-holding to ordinary soft coolers.HYDROLOK™ ZIPPER - The toughest, highest-performing waterproof and leakproof cooler zipper in the world.WIDE-MOUTH OPENING - Allows easy access and visibility to your contents.HITCHPOINT™ GRID - Easily attach pretty much anything, including the MOLLE Zinger & MOLLE Bottle Opener.