Milwaukee Torque Lock MAXBITE Curved Jaw Locking Pliers With Grip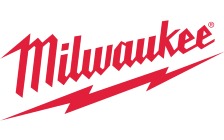 Our 7-inch TORQUE LOCK™ MAXBITE™ Curved Jaw Locking Pliers with Grip provides faster tool setup and more locking force. The TORQUE LOCK™ pliers' feature MAXBITE™ design for 3X the gripping force with a curved jaw to maximize pressure points for a range of applications. The curved jaw locking pliers has an innovative thumb screw that provides you with a more convenient geometry for hand force, while providing clearance to generate more torque with the unique screwdriver through-hole design.
MILWAUKEE® TORQUE LOCK™ pliers have rust protection for increased tool life and ergonomic handles with an anti-pinch design. The curved jaw locking pliers with MAXBITE™ features hardened jaws for increased gripping power and forged alloy steel for maximum durability for toughest of jobsites. We offer a Limited Lifetime Warranty on all locking tools.
(1) 7" TORQUE LOCK™ MAXBITE™ CURVED JAW LOCKING PLIERS WITH GRIP (48-22-3707)

Faster tool set up and more locking force than the competition


MAXBITE™ jaw design with 3X gripping force


Curved jaw maximizes pressure points for range of applications


Durable, non-slip grips for maximum comfort and superior performance


Rust protection increases tool life by reducing corrosion


Ergonomic handles with anti-pinch design


One-handed control release is efficient and easy


Forged alloy steel for maximum tool strength and durability


Hardened jaws provide better grip force on jobsite material



Limited Lifetime Warranty

Weight: 0.94 lbs
Width: 2.5"
Height: 0.75"
Length: 8.0"