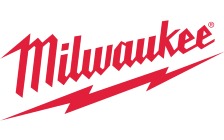 Milwaukee® at Shipton's Big R
Since the company began in 1924, Milwaukee is known for both durability and performance. With an unwavering commitment to the trades, Milwaukee continues to lead the tool industry with a focus on providing trade-specific solutions. Whether it is through their time-saving accessories, innovative hand tool products, or ground-breaking LITHIUM-ION technology, as seen in the M12™, M18™ & MX FUEL Systems, Milwaukee is dedicated to delivering the tools you need with increased productivity and unmatched durability. And now at Shipton's Big R, we have the Milwaukee tools that can handle every task and match the performance, power, and durability you need. From professional grade wrenches to Milwaukee wearable heated gear, you'll have the power to keep going on the jobsite and in the workshop. Don't settle for ordinary—find power that lasts longer with Milwaukee tools from Shipton's Big R!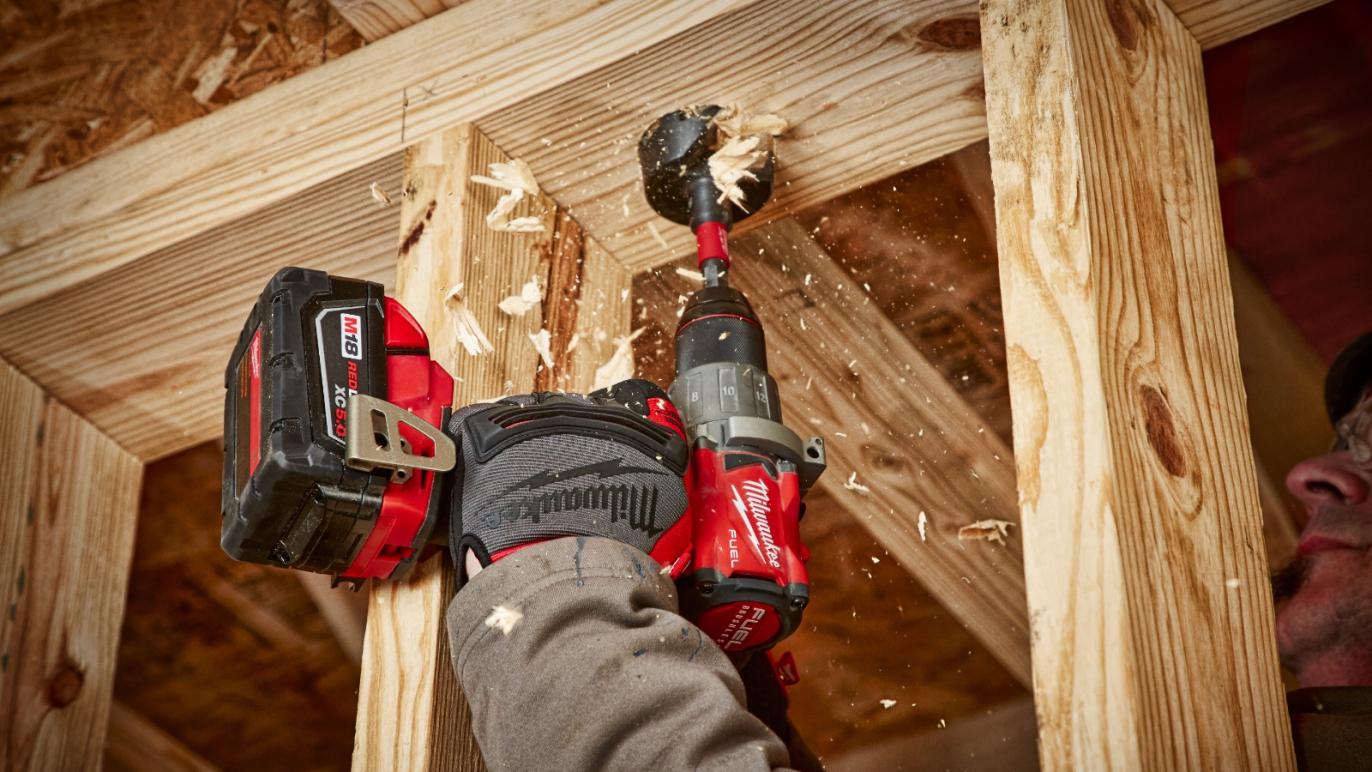 Power Tools
Whether you are in the field, on the jobsite, or in the garage, you can be sure Milwaukee has the tool you need to get the job done right. Still headquartered in the state of Wisconsin, Milwaukee is driven to innovate the most powerful, longest lasting, and versatile power tools in the world. Milwaukee's industry leading cordless technology ensures you can get the job done anywhere without sacrificing power, runtime, or durability.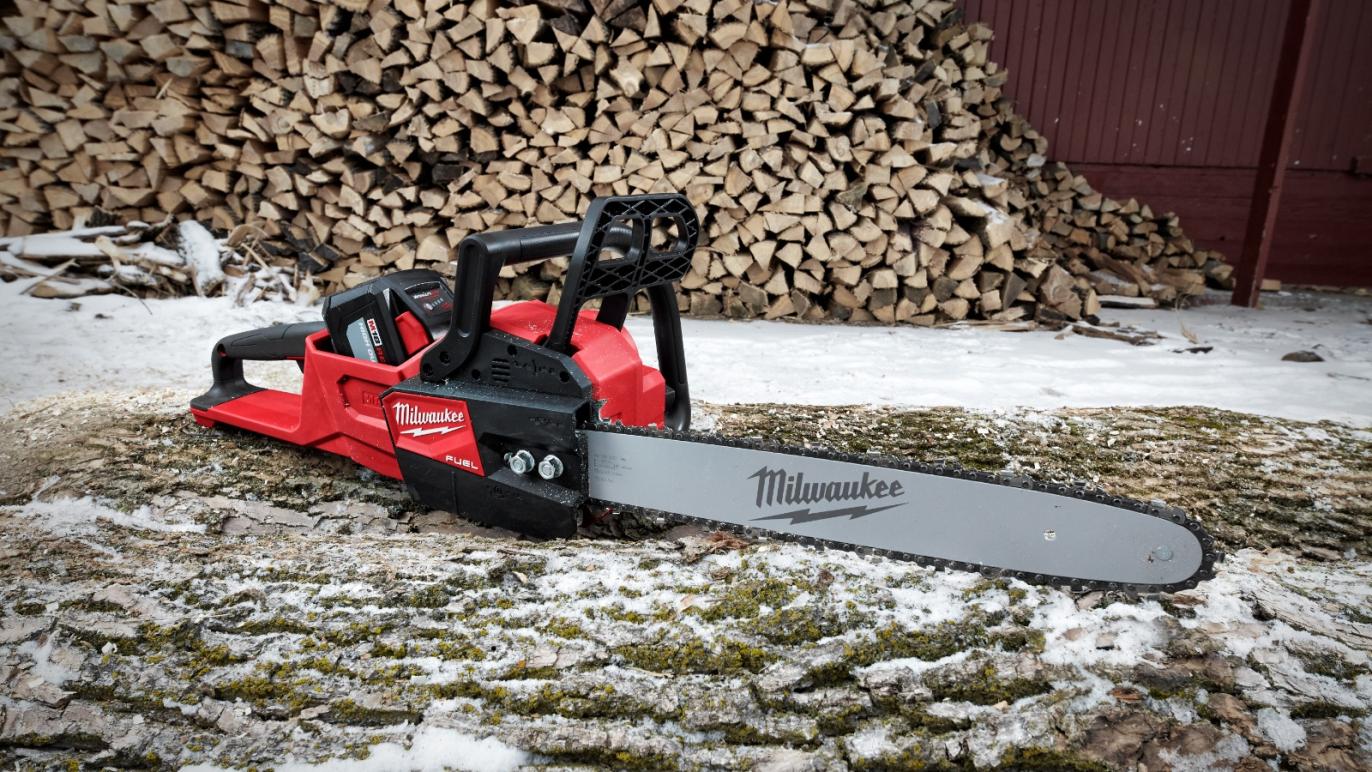 Outdoor Power Equipment
With Milwaukee's industry leading cordless technology, it is time to leave gas in the past. Milwaukee offers a full line of outdoor power equipment including chainsaws, trimmers, leaf blowers, and so much more. Gone are the days of mixing gas, replacing carburetors, and deafening noise. With Milwaukee cordless outdoor power equipment, you can be sure that you can get the job done without sacrificing power, run time, and durability.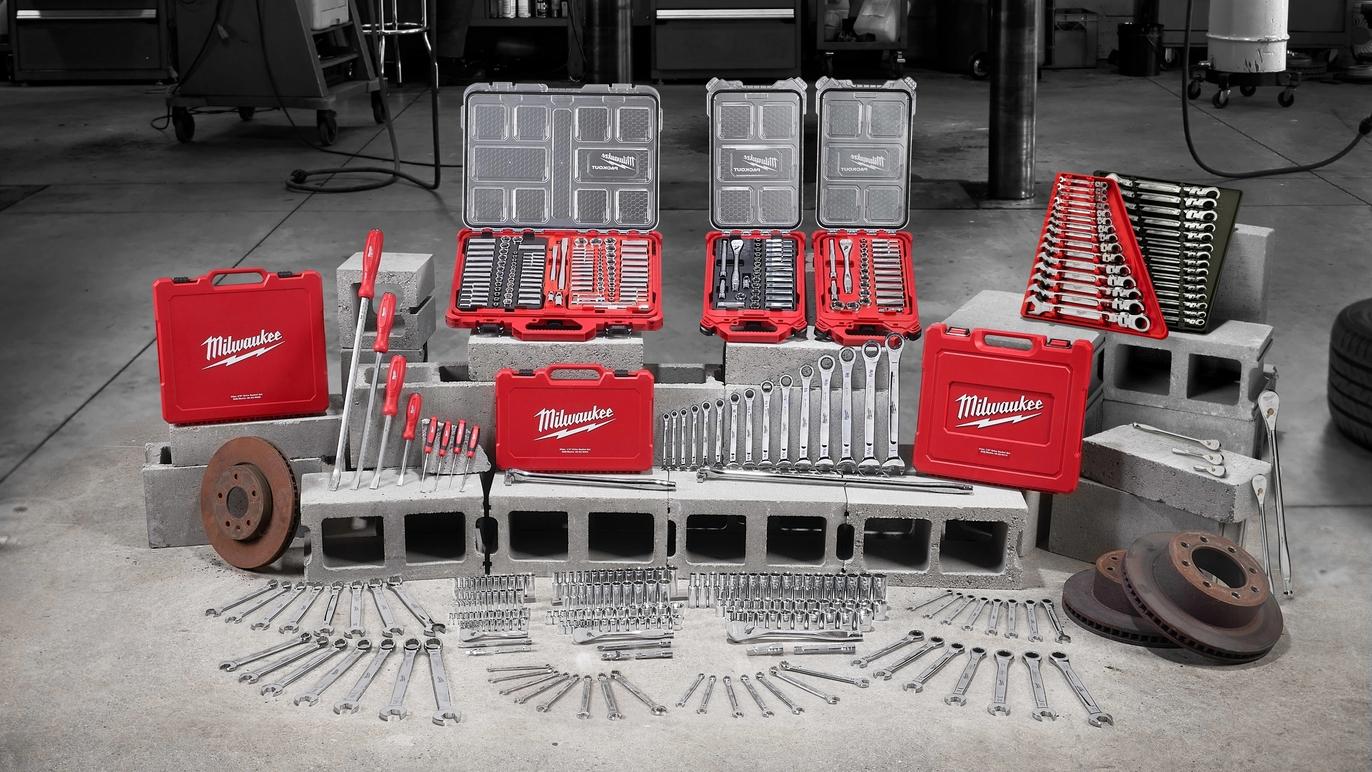 Hand Tools
Milwaukee offers a full range of hand tools including, tape measures, sockets, wrenches, screwdrivers, pliers, electrical, plumbing, and so much more. Milwaukee's obsession with innovation ensures that each hand tool is designed with you in mind to get the job done faster, safer, and with ease. With each Milwaukee hand tool comes a limited lifetime warranty, so you can be sure Milwaukee will stand behind your investment no matter what the job demands.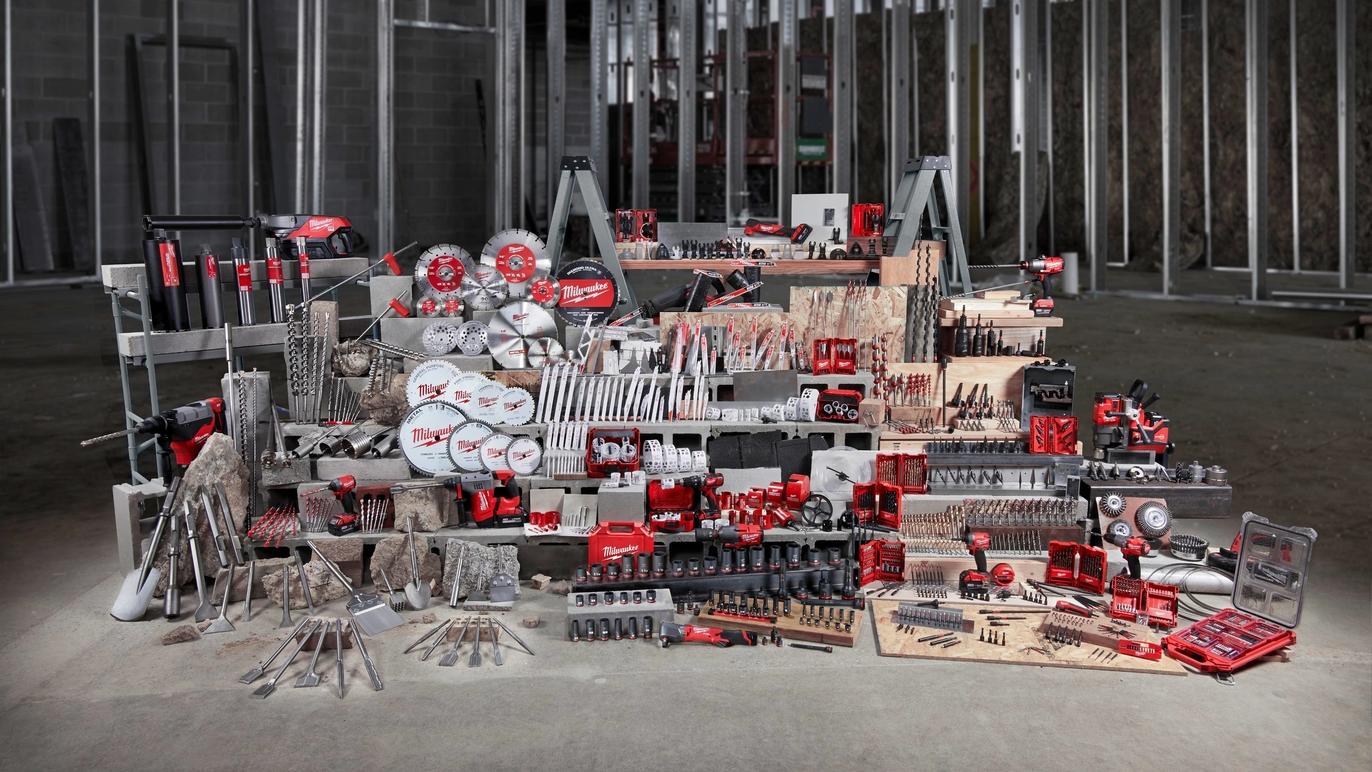 Accessories
Milwaukee believes that a tool is only as good as the accessory you pair with it, so they have developed industry leading accessories including Sawzall Blades, Hole Saws, Drill Bits, and so much more. When you pair a Milwaukee accessory with your power tool, you can be sure that you will get the job done right while saving time and money.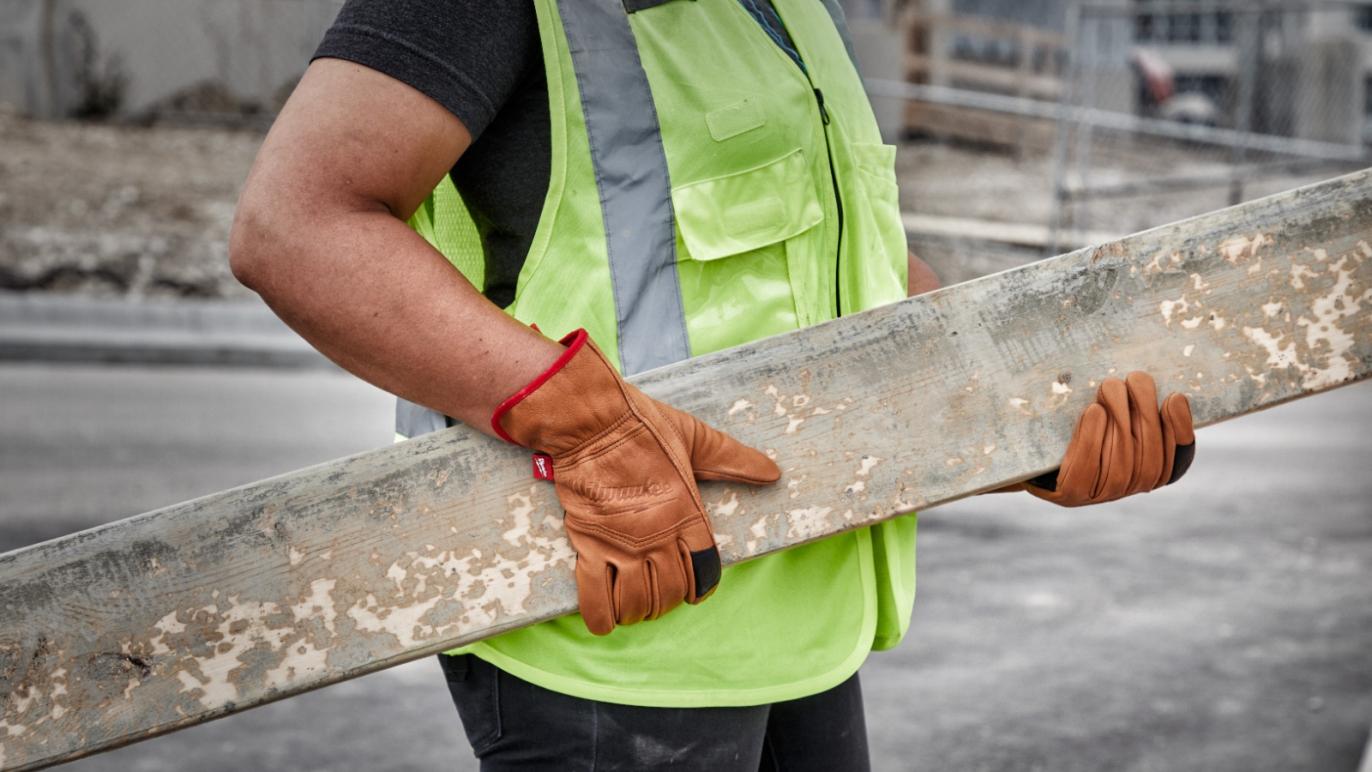 Personal Protective Equipment
Milwaukee believes that the most important part of a hard day's work is coming home safe. That's why they have developed a full line of safety equipment including eye protection, cut-resistant gloves, hearing protection, and so much more. Milwaukee safety gear ensures that you can get the job done safely without sacrificing comfort or mobility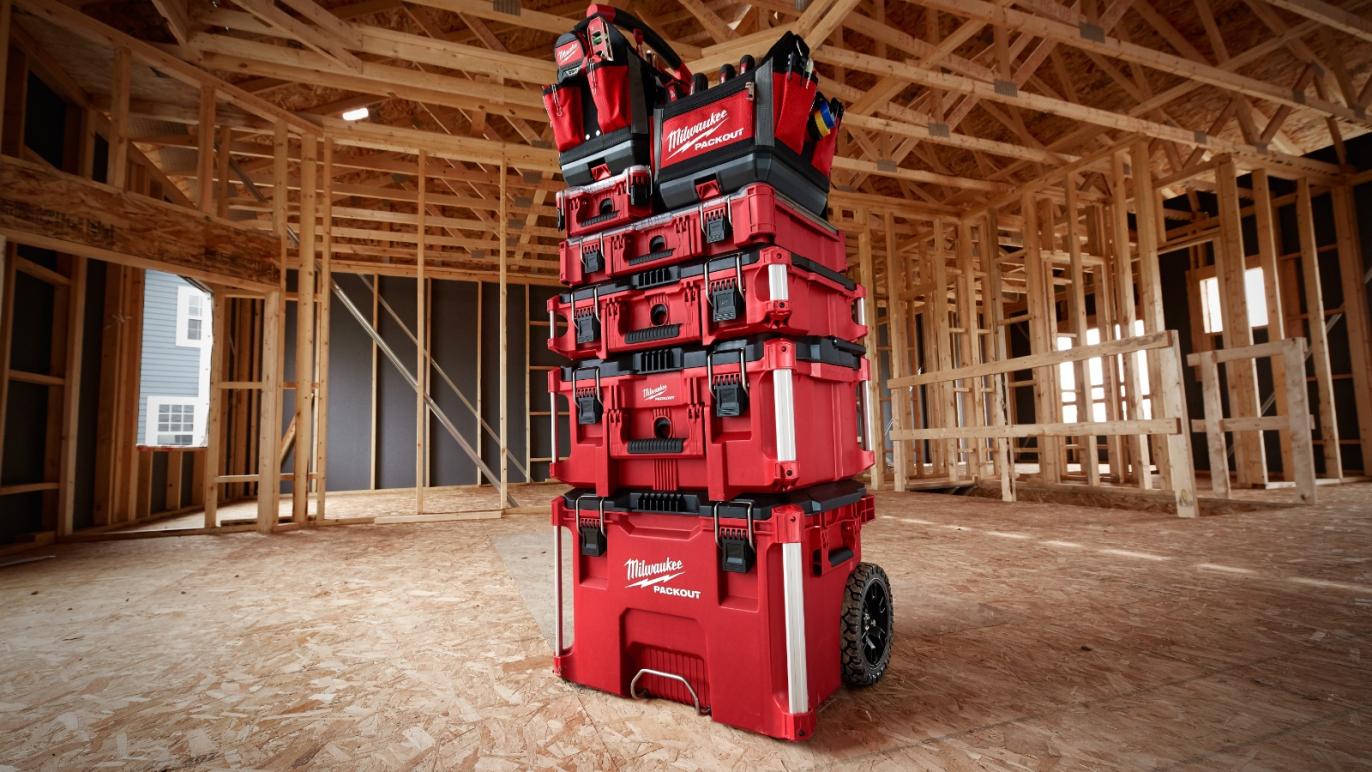 PACKOUT & Storage
Milwaukee has changed the game when it comes to mobile storage and organization. Whether you are transporting from the garage to the house, the trailer to the jobsite, or the 4X4 to the RV, Milwaukee's modular PACKOUT storage system allows you to customize your storage and organization needs for the job at hand. With PACKOUT's heavy duty and dust & water resistant design, you can be sure that your tools will stay safe, dry, and ready for work.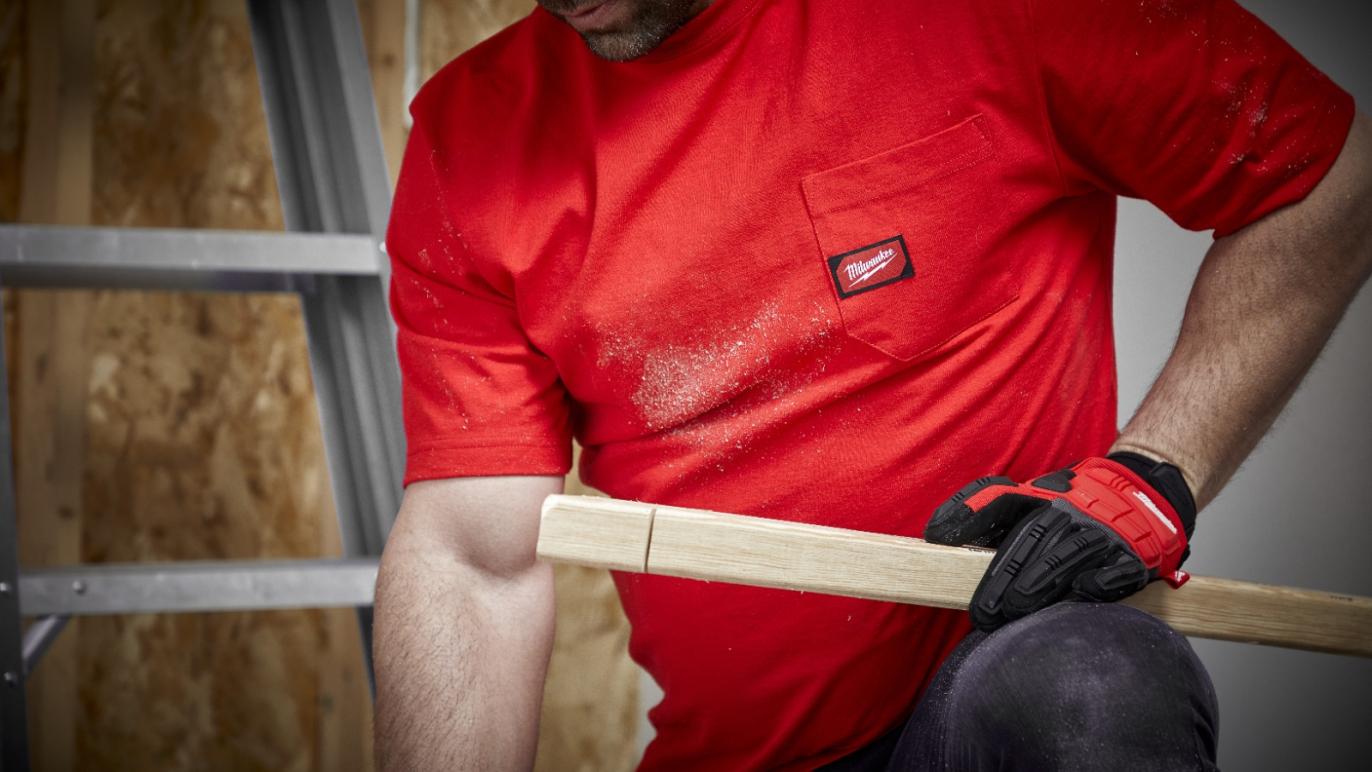 Apparel
Milwaukee knows that hard work takes a toll on what you wear. That is why they have designed their apparel to have best-in-class durability, movement, and protection from the elements so that you can meet the demands of the job without restricting your ability to work.
AX – Accessories
AX – Accessories
Knee Pads – Personal Protective Equipment
M12 and M18 Outdoor Power – Outdoor Power Equipment
Milwaukee M12 Heated Toughshell – Apparel
Milwaukee Wide Blade Tape – Hand Tools
Milwaukee M18 FUEL Hammer Drill – Power Tools
PACKOUT – PACKOUT & Storage