Milwaukee THE WRECKER with Carbide Teeth SAWZALL Blades - 1 Pack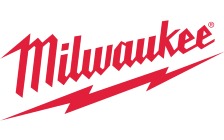 Our WRECKER™ with Carbide Teeth SAWZALL® Blades are the most versatile carbide blade on the market. These multi-material SAWZALL® blades offer up to 50X more life vs. bi-metal reciprocating saw blades available today. The MILWAUKEE® WRECKER™ Carbide SAWZALL® blades offers a 6 TPI design, which allows for cutting into a wide variety of materials from clean wood to cast iron for quick demolition and remodeling work.
The Fang Tip™ Design allows for faster plunge cuts into wood materials. Milwaukee Carbide Teeth products allow you to cut longer, cut more, and cut faster than other carbide-teeth blades on the market.
6 TPI design for material versatility and fast demolition


Fang Tip™ design for rapid plunge cutting into wood


Carbide teeth for up to 50x Life of bi-metal blades


Ability to cut clean wood to thick metals Large gullets for easier debris removal


1" tall body to withstand aggressive material demolition and remodeling


Offered in 1PKs, 3PKs, and 5PKs


1/2"" universal tang


Optimized carbide teeth designed to encounter materials in demolition and remodeling applications
TPI: 6