Register To Win A Year Supply Of Natural Balance Pet Food!
Milwaukee Shockwave Impact Slotted Bits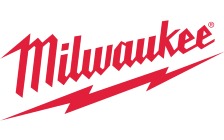 Our SHOCKWAVE™ Impact Duty™ Torx Bits are engineered to be the Most Durable, Best Fitting driver bits on the market. The Wear Guard Tip™ delivers increased wear resistance which protects the fit over the life of the bit. The Shockzone™ is optimized for for each tip type and length of driver bit to absorb peak torque and prevent breaking. The Custom Alloy76™ has customized steel and heat treatment per tip type to extend the life of the driver bits, providing up to 50X life vs. competitive impact driver bits. The MILWAUKEE® SHOCKWAVE™ driver bits are built to deliver extreme durability for the most demanding applications.
Wear Guard Tip™ protects fit over the life of the bit
Optimized Shockzone™ absorbs peak torque and prevents breaking
Custom Alloy76™ Steel is engineered to extend bit life
Precise Fit Custom Machined Tip prevents stripping and reduces wobble
Shockzones™ are optimized in both length and width per tip type for best performance across tip types
Laser hardening at the tip creates an outer protective shield for improved wear resistance
Customized geometry and heat treatment per tip type for best performance across tip types
Up to 50X Life vs other impact bits
Laser etched size for easy identification