Register To Win A Year Supply Of Natural Balance Pet Food!
Milwaukee Shockwave Carbide Multi-Material Drill Bits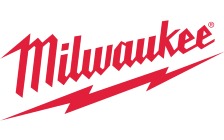 Our SHOCKWAVE™ Carbide Multi-Material Drill Bits are the most versatile bits, designed to tackle materials such as brick, block, concrete, steel, aluminum, ceramic tile, backerboard, wood, PVC, and drywall. The aggressive multi-grind carbide tip delivers up to 10x longer life in stacked materials and up to 85% faster drilling speeds in metal. Equipped with a 1/4" hex shank, these general-purpose bits are compatible with impacts, drill/drivers, and hammer drills. MILWAUKEE® SHOCKWAVE™ Multi-Material Drill Bits provides the ideal all-in-one solution for the widest variety of materials, tools, and applications, available in sizes up to 1/2 inch.
For use with brick, block, concrete, steel, aluminum, ceramic tile, backer-board, wood, PVC, and drywall
Up to 85% faster in metal vs. standard masonry drill bits
SHOCKWAVE™ Impact Duty engineered for hammer drills and impacts
Up to 10x longer life in stacked materials
Use in hammer mode for faster drilling in masonry and concrete
Durable carbide tip for a wide range of tough applications
Ideal for drilling through layered materials
Less bit changes for increased productivity
Not recommended for porcelain tile