Register To Win A Year Supply Of Natural Balance Pet Food!
Milwaukee S&D Black Oxide Drill Bits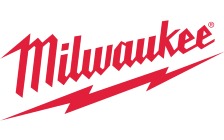 Milwaukee® S&D Black Oxide drill bits are designed for extreme durability and long life. A specially designed parabolic flute form clears chips fast, while the 3-Flat Secure-Grip™ shank holds the bit firmly in the drill chuck. The 135° split point tip delivers a precision start and prevents walking for fast, accurate holes. Effective for drilling on curved surfaces, Milwaukee Black Oxide bits require less effort to drill through metal, wood and PVC, and are highly recommended for use with portable drills.
Extreme durability: thicker web provides greater strength and longer life
Fast, accurate drilling: 135° split point tip starts on contact to prevent walking, while the parabolic flute clears chips fast
Reduced slipping: 3-flat Secure-Grip™ shank holds the bit firmly in the drill chuck
Versatile: reduced shank diameter for use in 1/2 in. chucks
Corrosion resistant: black oxide coating provides lubricity and resists corrosion of the bit