Want to setup a bee-hive at your home? Get started here.
Milwaukee SAWZALL WRECKER Multi Material Blades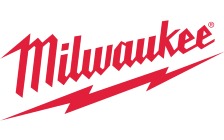 The next generation Wrecker™ is designed for multi-material demolition cutting. This mean it has the capability of cutting nail embedded wood, plastics and a variety of metals. This blade has 25% more high speed steel for increase life and durability. With all of these features, the next generation Wrecker™ is a true demolition blade for the professional user.
Optimized to be a true demolition blade for cutting nail embedded wood, plastics and metals
Hardened teeth for increased life in nail embedded wood and thick metals
7/11 TPI for a wide material variety to be true demolition blades
New blade profile with the ability to bend and maintain its shape
Nail protecting feature built into the tooth design
Aggressive tooth and blade design for increased speed in woods and metals
Blade profile optimized for fast plunging