Want to setup a bee-hive at your home? Get started here.
Milwaukee Metric Ratcheting Combination Wrench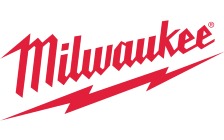 Milwaukee Metric Ratcheting Combination Wrenches feature 2.5 degrees of arc swing and 144 ratcheting positions, allowing quick and efficient work in tight spaces. This wrench has double-stacked pawls within the ratcheting mechanism, which increases durability and extends the life of the tool. The MAXBITE™ Open-End Grip improves the metric ratchet wrench's grip on nuts and bolts, offering 25% more torque than smooth-faced wrenches. The combination wrench has an ergonomic I-Beam handle design for improved comfort and ink-filled size labels for easy size identification and quick distinction between SAE and metric sets. The MILWAUKEE® metric wrench sizes range from 8mm to 22mm and feature a Lifetime Guarantee.
Comfortable I-Beam handle with ink-filled size labels
2.5 degrees of Arc Swing
144 Ratcheting Positions
Double-stacked pawls
MAX BITE Open-End Grip
25 percent More Torque