Want to setup a bee-hive at your home? Get started here.
Milwaukee Cut Level 5 Nitrile Dipped Gloves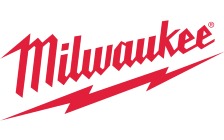 Milwaukee Tool's cut resistant dipped gloves are designed to provide ultimate durability, all–day comfort, and best in class dexterity for handling small objects. These gloves feature ANSI and EN cut level V protection to help prevent injuries from sharp objects on the jobsite. Additionally, Milwaukee gloves utilize a double dipped nitrile grip to provide best in class protection from puncture and a dual layer for added durability. SMARTSWIPE™ fingertips & palms provide full access to touchscreen devices without removing the gloves and also feature high dexterity fingertips to maximize control when handling small objects.
ANSI 5 protection helps prevent injury from sharp objects
Double dipped nitrile grip for best in class protection and durability
Smartswipe™ palm and fingertips permits the use of touch screen devices without removing gloves
Best in class puncture rating for resistance to sharp materials
High dexterity design when handling small objects
Nylon & HPPE liner material
Double dipped nitrile with sandy texture finish
TDM cut rating E
Abrasion rating 4
Tear rating 4
Puncture rating 4