Want to setup a bee-hive at your home? Get started here.
Milwaukee Comfort Grip Hex-Jaw Pliers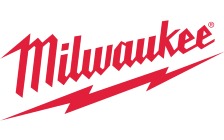 Milwaukee 8-inch Hex-Jaw Pliers feature an aggressive V-Jaw geometry giving you the best fit and strongest hold on hexagonal bolts. An all-metal quick adjust mechanism allows you to achieve precise fits on hex bolts. MILWAUKEE® hex jaw pliers incorporate exposed metal handles for reaming pipe and punching as well as comfort grips, which will not peel or dig into your hands during extended use on the job site. The slim-design head gives you great access in tight applications such as electrical boxes.
Hex jaw design for best fit on hex bolts
All-metal adjustment mechanism
Reaming handles and head up to 1-1/2 in.
Exposed metal handles for punching
Slim head design for tight access
Comfort grips will not peel or dig into hands during extended use
Adjustment positions 16
Jaw capacity up to 1-1/2 in. hex bolt
Rust resistant
Forged strength design