Register To Win A Year Supply Of Natural Balance Pet Food!
Milwaukee Carbide Teeth Aluminum Cutting Circular Saw Blade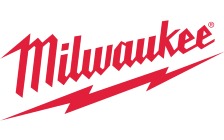 The MILWAUKEE 5-3/8" 50T Aluminum Cutting Circular Saw Blades are specifically designed to exceed contractor's expectations for blade life, cut quality, and speed in the most demanding metal cutting applications - without a lubricant. The metal cutting circular saw blades feature hand-tensioned hardened alloy steel bodies. This extends the user's blade life and delivers them the highest quality cuts available. The blades feature Carbide-Tipped Teeth with Alternate Top Bevel grind enabling users to shear through metal delivering you burr-free, cool-to-touch cuts.
Engineered with cobalt infused tungsten carbide to extend cutting life
Laser cut vibration dampening slots to minimize heat, sound and noise
Ideal for dry metal cutting
Cuts cooler for immediate handling and less down time
Designed to provide clean cutting and a burr-free finish
Clean - No burrs eliminates secondary operations saving time and money
Cool - No extreme heat buildup preserves blade life and allows handling the work piece immediately
Dry - No lubricant required, saving time and money with less mess