Register To Win A Year Supply Of Natural Balance Pet Food!
Milwaukee Carbide Hammer Drill Bits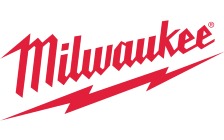 Our Carbide Hammer Drill Bits use sharpened carbide to deliver up to 5x life in concrete and up to 2x faster drilling into masonry material. Engineered with a precision ground tip, these bits deliver faster starts and less walking when drilling into concrete, brick, and block. The carbide-tipped masonry drill bits' wide flute design removes dust faster, reducing heat and delivering more holes per charge. The extended life of the MILWAUKEE® Carbide Hammer Drill Bits provides the ideal solution in concrete, brick, and block.
Up to 5x life in concrete
Up to 2x faster drilling vs. standard masonry drill bits
SHOCKWAVE™ Impact Duty engineered for hammer drills and impacts
Durable carbide tip for longer life in concrete and hard aggregate
Sharpened carbide edges for faster starts in concrete, brick, and block
Precision ground carbide tip for less bit walking
Wide flute design removes dust faster, reducing heat & delivering more holes per charge
Ideal for concrete, brick, and block
1/4 in. Hex shank for added tool versatility