Register To Win A Year Supply Of Natural Balance Pet Food!
Milwaukee Wide Blade Tape Measure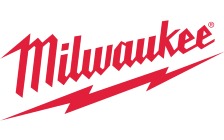 The Wide Blade Tape Measures have the longest reach and straightest standout in the industry. The 17' of reach* allows you to take long measurements on your own and reach further on the jobsite. The blade design delivers the straightest standout*, reducing arc in the blade for efficient and accurate measuring. The tape measures are wear and impact-resistant with nylon bond blade protection and an additional anti-tear coating on the first 6" of the blade, reducing tape tear. Built to withstand the jobsite, the measuring tapes are constructed with a 5-point reinforced frame for impact resistance.
Up to 17 ft. of reach
Longest reach; straightest standout
Anti-tear coating reinforces the first 6 in. of the tape blade
Nylon bond blade protection reduces tape tear
Impact-resistant 5-point reinforced frame
Finger stop delivers tape retraction control
2-sided printing for easy reading
Architectural scale
Wire form belt clip
Lanyard-ready for quick and easy tethering