Register To Win A Year Supply Of Natural Balance Pet Food!
Milwaukee 6-1/2" Spur Auger Bit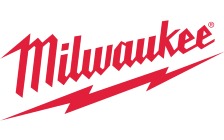 Milwaukee's auger bits are designed for electricians, plumbers, utilities and any trade requiring fast, clean holes in wood. The double wing spurs continually scribe the hole producing smooth holes without breakout. The flutes are coated, which produces a non-stick surface for fast and smooth chip ejection. The shanks are also impact rated for added durability and versatility no matter the trade.
Double wing spurs: Allow for fast, clean hole cutting
Fast chip removal: Nonstick, polished and coated flutes eliminate costly cleaning time
Impact-rated shank: Strong enough to use with an impact wrench
Versatile: One line of Milwaukee® auger bits covers all applications and tools