Want to setup a bee-hive at your home? Get started here.
Milwaukee EMT Conduit Benders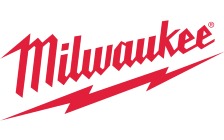 Milwaukee® conduit benders feature high contrast markings for the best visibility allowing users to easily and accurately make bends. A reinforced hook and pedal provide added durability while a secure double bolted handle won't loosen. These conduit benders feature the most bending references and a wear-resistant reference chart for easier use. Milwaukee conduit benders are available in 1/2 in. EMT, 3/4 in. EMT, and 1 in. EMT heavy duty iron models and 1/2 in. EMT and 3/4 in. EMT lightweight aluminum models.
High contrast markings, best visibility
Reinforced hook and pedal for added durability
High contrast markings
Reinforced hook and pedal
Secure double bolted handle
Most bending references
Wear Resistant reference chart
Heavy duty iron shoe
For 3/4 in. EMT, 1/2 in. Rigid, and 1/2 in. IMC
Key reference angles on shoe
Offset multipliers on shoe