Register To Win A Year Supply Of Natural Balance Pet Food!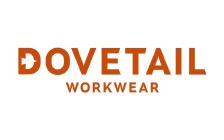 "Give me a washable beanie that's warm, won't itch, and is stink-free. I wanna treat my lid right!"

—Portia, construction worker

I've got you, babe. You've got a hard hat and a soft heart. And a beanie that gets you. Bringing you the next level in Dovetail beanie science, we've packed a pile of performance into a slender package. Fitted enough to wear under your safety helmet or as a standalone, this is a blend of natural and synthetic fibers. Keeps you cool when you're hot, and warm when you're cold. Easy to wear, easy to work in, easy to wash. With a reflective Dovetail Workwear label—you glow, girl!
Machine washable
Quick-dry
No itch
Odor resistant
70% acrylic, 30% merino wool
One size fits most