Want to setup a bee-hive at your home? Get started here.
West Paw Zisc Dog Chew Toy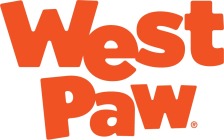 Zisc® is a highflying frisbee disc toy that's extremely tough yet gentle on a dog's mouth (and owner's hands). Zisc is easy to throw, extremely durable and does not puncture easily. Made of soft plastic, these fast-flying discs are lightweight, floatable, and will keep dogs engaged and entertained. Perfect for dogs who don't play fetch with balls, Zisc is the ultimate sports dog frisbee that flies far and has a lot of flexibility for tug-o-war! Meant for interactive and supervised play.