Register To Win A Year Supply Of Natural Balance Pet Food!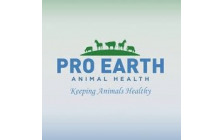 Zesterra® is an all-natural supplement designed to support horses during times of stress, such as hauling, heavy training, foaling, and during times of extreme heat or cold.
Zesterra® is safe for all classes of horses including lactating mares and foals.
Zesterra® stimulates appetite and water consumption safely and naturally by balancing the pH of the stomach. It can be used as a flavor enhancer for horses that reject water from new sources when being hauled to new destinations.
Dosage:
Horses with Active Ulcers or Symptoms: Give 1ml per 100 lbs of body weight orally
in the AM and PM for 14 days and then reduce to 1ml/100 lbs once a day for 14 Days.
Move to a .5ml/100 lbs daily maintenance thereafter. When these horses come under
stress use 1ml/100 lbs prior to the event (riding, hauling, weather change,
environment change).
Older Horses/Hard Keepers: Give 1ml/100 lbs orally for 10 days followed by
0.5ml/100 lbs daily until desired weight is achieved. Once desired weight is achieved,
give 1ml/100 lbs two to three times per week to maintain results.
Ulcer Prone Horses/Horses in Rigorous Training: Follow the same protocol as
outlined above for Horses with Active Ulcers.
Respiratory Infections/Shipping Fever: Give 1ml/100 lbs orally daily until symptoms
(cough, fever) subside. If antibiotics are prescribed, a daily dose of 1ml/100 lbs should
be used for at least 10 days past the last dose of antibiotics.
Environmental Stress (Extreme Heat, Cold or Disease Outbreak): Give 1ml/100 lbs
orally prior to changes in weather or disease outbreak.
Colic: Give 30ml – 50ml orally at the onset of colic. You may use up to 100mls. Please
contact your veterinarian if colic persists.
Hauling: All horses should receive 1ml/100 lbs orally the day before leaving and every
day while away from home.
What is in it?
Colloidal Silver, water, corn oil, guar gum, orange extract, onion extract, soybean oil, glycerin, vegetable-based fatty acids, natural apple flavoring