Register To Win A Year Supply Of Natural Balance Pet Food!

$7.69
Z Tag No-Fade Ink Marker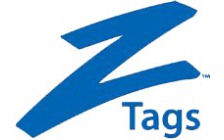 Specifically designed for a Z-Tag, this marker is guaranteed to stay on your Z-Tag for up to four years.
For best results, use light but consistent pressure when writing on tags. Apply two coats for maximum ink penetration.
Caution: This product will permanently mark other surfaces. Use with care.
For use on all Visual Tags
Each marker includes two tips: fine and broad
Quick-dry ink penetrates tag
Easy to use
Fine and broad tips included
Marks about 100 large tags with two coats
For maximum results, apply two even coats of ink to the surface of the tag, to ensure ink penetration and longer readability