Want to setup a bee-hive at your home? Get started here.
Y-Tex Round Button Ear Tags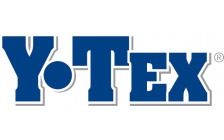 Molded from an advanced polyurethane formulation for a softer, more flexible tag, Y-Tex Round Button Ear Tags offer excellent excellent visibility and retention. These versatile buttons may be used for cattle, pigs, sheeps and goats. Their flexible male buttons with the patented Snap-Lok® collar provide superior resistance to snagging and prevent tag-button separation. The buttons are designed to provide ample air circulation around the incision to promote rapid healing. Includes 25 button sets per bag.
This Button Combo can be used on cows, calves, sheep, goats or hogs.
It can be applied using the Ultra Tagger Compact or the Ultra Tagger Plus applicator.
This item consists of 25 Male Buttons and 25 Female Rounds.
Dimensions: 1 1/8" Diameter
Quantity: 25/Bag (includes buttons)