Register to Win A "Head Over Boots" Date Night Concert Package
Y-Tex Mini 1 Star Blank Ear Tags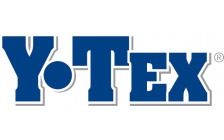 For calves, sheep, & hogs. Measure 1-5/8" W x 2" H. Soft and flexible tag that is fade resistant. Long, ribbed neck prevents breakage. Multiple colors available. Blank or numbered. Please include number sequence you would like (i.e. 1-25, 26-50, set of #10, etc. in the field provided when ordering numbered tags.

The 1* Mini 2 Piece Tag can be used on swine, sheep, goats or calves.
It has an area 1 1/2" wide and 1 " high that can be used for your numbers or logos.
These tags can be applied with the Ultra Tagger Plus or Ultra Tagger Compact Applicator.
This item consists of 25 tags and 25 buttons.