Want to setup a bee-hive at your home? Get started here.
Y-Tex Male Ear Tag Buttons Blank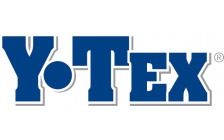 Great to have on hand for spares or replacements, Y-Tex Ear Tag Male Buttons are essential to apply most Y-Tex female ear tags. Engineered for superior retention, these buttons include a self-piercing tip. Includes 25 buttons per bag.

For use with any of our All American Female Tags and applied with the Ultra Tagger Compact
or the Ultra Tagger Plus applicator.
This bag contains 25 Male Buttons.