Y-Tex 4-Star Numbered Ear Tags Large #1-25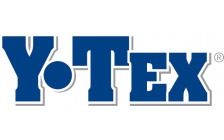 Molded from an advanced polyurethane formulation for a softer, more flexible tag, Y-Tex 4-Star Large Cattle Ear Tags feature a long, ribbed neck to prevent breakage and enhance visibility. Their flexible male buttons with the patented Snap-Lok® collar provide superior resistance to snagging and prevent tag-button separation. The buttons are designed to provide ample air circulation around the incision to promote rapid healing. Includes 25 tags with buttons per bag.

The 4* Large 2 Piece Tag is best used on cows. Tags are numbered 1-25.
These tags can be applied with the Ultra Tagger Plus or the Ultra Tagger Compact Applicator.
This item consists of 25 tags and 25 buttons.