Y-Tex 2 Star Blank Ear Tags Small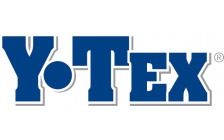 Y-Tex All-American ear tags use an advanced polyurethane formulation for a softer, more flexible tag. The long, ribbed neck prevents breakage and allows greater tag visibility. Flexible male button and patented Snap-Lok collar provide superior resistance to snagging and prevent tag-button separation. Y-Tex male buttons make a very small ear hole and have a longer shaft to provide greater air circulation around the incision, for rapid healing. Sanitary button tip does the piercing to prevent spreading infection between animals.



The 2* Small 2 Piece Tag can be used on sheep, goats or calves.
It has an area 2" wide and 1 1/4 " high that can be used for your numbers or logos.
These tags can be applied with the Ultra Tagger Plus or Ultra Tagger Compact Applicator.
This item consists of 25 tags and 25 buttons.