XtraTuf Women's 6 IN Ankle Deck Boot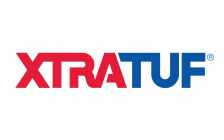 These XTRATUF Performance Series 6" Women's Full Rubber Ankle Deck Boots are flexible and durable enough to handle the athleticism of offshore angling. You'll be able to keep your footing in the slipperiest of conditions with the unparalleled traction of XTRATUF's signature non-marking Chevron outsole. Lightweight and 100% waterproof, these navy and red fishing boots feature an XpressCool antimicrobial liner for breathable comfort, and convenient rubber grips for easy on and off. At just 6 inches high, these deck boots offer sporty slip-on-and-go styling perfect for on-the-water athletes.

Recommend half sizes order up
100% Waterproof
Non-Marking Chevron Outsole
XPRESSCOOL™ Liner for comfort and breath-ability
Pull-On Tabs
Designed specifically for a Women's Fit
Toe Box Height 1.13 inches
Shaft Circumference 11.69 inches
Approximately 3.16lbs
Measurements were taken from a size 7. There may be slight variations based on size.