Want to setup a bee-hive at your home? Get started here.
Weaver Leather Neoprene Straight Cinch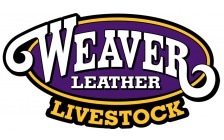 This cinch features shock-absorbing neoprene that withstands the elements, moves with your horse and detaches from the webbing for easy cleaning. Featuring a straight design, this nylon and neoprene cinch features dees for tie down and back cinch attachment. Nylon off billet holder. Non-rust stainless steel hardware. Horse size. Black.