Want to setup a bee-hive at your home? Get started here.
Touch N Tone General Purpose Spray Paint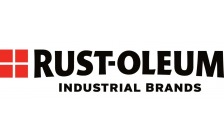 Touch 'N Tone is an all purpose spray paint designed to provide a durable protective coating that resists fading, chipping and peeling. These sprays apply easily and dry fast to a tough attractive finish. Not for use on galvanized metal.
Oil formula for interior and exterior use
Dries in as little as 20 minutes
FOR BEST RESULTS: Use of a Touch 'N Tone Primer provides excellent adhesion and is especially recommended for bare wood and metal
10 oz. Spray