Want to setup a bee-hive at your home? Get started here.
Timber Tuff Grinding Wheel for Bench Mount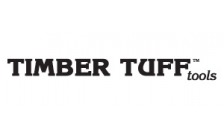 Timber Tuff gives you the ideal way to sharpen your chain saw chains with the CS-BMM316 3/16" Grinding Wheel. This grinding wheel replaces the wheel in your Timber Tuff CS-BMM and CS-MBCJR to keep your chains sharp and accurate. This grinding wheel measures 3/16" thick and is 4" in diameter with an arbor hole of 7/8". Constructed of high-quality aluminum oxide, this grinding wheel allows for quick and easy sharpening of your chain saw chains. Timber Tuff's grinding wheels are pre-shaped for easy use and for a perfect fit right out of the box, saving you time and hassle. The long-lasting and heavy-duty wheels are designed to give you an excellent cutting edge for your chains to help keep your chains performing well. The CS-BMM316 Grinding Wheels are perfect for professional and personal use and are the reliable choice in grinding wheels.
Measures 3/16" thick and is 4" in diameter with an arbor hole of 7/8"
Constructed of high-quality aluminum oxide for quick and easy sharpening of your chain saw chains
Pre-shaped for easy use and a perfect fit right out of the box
Long-lasting and heavy duty, these grinding wheels give you an excellent cutting edge for your chains
Ideal for professional and personal use
For use with the Bench Mount Electric Chainsaw Chain Sharpener CS-BMM and CS-MBCJR