Want to setup a bee-hive at your home? Get started here.
Tenax Plastic Poultry Fence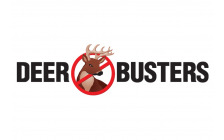 The Tenax Poultry Fence is a high-density polyethylene non-toxic fencing perfect for animals and gardens. This Poultry Fence is an alternative to traditional metal chicken wire that can be difficult to install and maintain. The lightweight mesh can be easily cut to the exact size needed without any potentially dangerous sharp edges. It can be used to create chicken coups, pens, or to enclose chicken runs and has incredible reusability to adapt to the changing needs of the farm.
Color: Green
Roll Size: 2' x 25'
0.65" x 0.65" Hexagonal Mesh Design
Material: High Density Polyethylene