Register To Win A Year Supply Of Natural Balance Pet Food!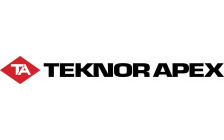 The zero-G hose is up to 50% lighter in weight than standard garden hoses, which provides for easy coiling, maneuverability and compact storage. Works with all of your hose attachments like nozzles, sprayers and sprinklers so all of your watering can be done with one lightweight hose.

Try zero-G today. It will redefine the way you work with a hose.
5/8in. diameter, 50' length
600+ PSI burst rated
Flexible and easy to maneuver even in cold weather down to 35°F
Consistent, high flow equal to a conventional 5/8" hose
Crush-proof up to 1,800 lbf