Want to setup a bee-hive at your home? Get started here.
Tarter Watchman Wire Mesh Gate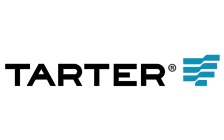 Tarter's 2" x 4" Wire-Filled Gate keeps horses and small animals safely contained with no dangerous catch points. Our 2" x 4" Wire-Filled Gate is constructed with 1-3/4" round steel tubing and our corrosion-resistant powder coat finish and is complete and ready to hang with hinge pins and snap chain.
Item #: WFGGSC4
Length: 4′
Approx. Weight: 26 lbs.
Color: Green
Gate keeps horses and small livestock safely inside while allowing no catch points
Stands 50" tall and available in sizes from 4'-16'
1-3/4″ round high-tensile strength tubing with our durable, corrosion-resistant powder coat finish
Ready to hang with hinge pins and snap chain
Two adjustable hinges so the gate is universal