Register To Win A Year Supply Of Natural Balance Pet Food!
$139.99
Tarter American Panel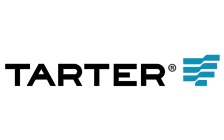 Tarter's American Panel is ideal for light to medium confinement of livestock in round pens and working areas. Constructed of 1-3/4" round high-tensile strength steel tubing with continuous-welded saddle joints and Z braces for superior longevity in the field. Custom loop legs prevent sinking in soft surfaces and corrals are easily installed with the quick-pin latch system.

Item #: ECR12

Ideal for light-to-medium confinement of livestock in round pens and working areas
1-3/4″ round high-tensile strength steel tubing with continuous-welded saddle joints
Stands 62" high with vertical "z" braces
Custom loop legs prevent sinking
Quick-pin latch system makes for easy hookup
Features our durable, corrosion-resistant powder coat finish
Vertical "Z" Braces: 2
Length: 12′
Approx. Weight: 58 lbs.
Color: Red