Register To Win A Year Supply Of Natural Balance Pet Food!
Tarter 100 Series Rotary Tiller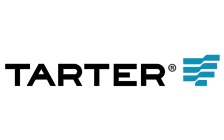 Tarter's Rotary Tiller works acres of dirt or helps you create large food plots. Tarter's durable implement cultivates the land: stirring up soil for gardens, food plots, laying sod, and other tillage needs. Choose from four depth levels to mix up soil, or break up the toughest ground. The Tiller's self-sharpening tines are wide and made of high-quality steel to mix up the soil better.
Item #: RT104BL
Horsepower: 15-35
Hitch: Limited Cat 1/ Quick Hitch Compatible
Weight: 470 lbs.
Working Depth: 7"
Working Width: 46.5″
Overall Width: 51.5"
Driveline: 540 RPM Slip Clutch Protection
Number of Flanges on Rotor: 6
Number of Tines Per Flange: 4
Rotor Rotation: Reversible (FWD/ REV)
Rotor Shaft Speed: 211 rpm @ 540 rpm PTO
Skid Shoes: adjustable (0.4", 1.4",2.4")
Top Gearbox Construction: Cast Iron Housing, Precision Forged Steel Gears
Side Drive Construction: Formed Steel Housing, Hardened Steel Gears
Top Gearbox Lubrication: EP 80-90W gear oil
Side Drive Lubrication: EP 80-90W gear oil