Sx Oral Electrolyte & Nutritional Supplement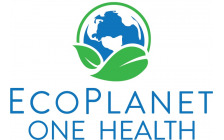 Non-prescription tool for fighting scours in young calves! Quickly rehydrates calves by promoting the absorption of fluid within the intestinal tract, to improve or maintain hydration and provides support for a strong immune system.

Sx Calf Oral Electrolyte and Nutritional Supplement is a novel electrolyte solution fed to calves suffering from dehydration. A calf requires a 50 ml feeding with rehydration expected very quickly. It can successfully be fed in the field using a syringe. In some cases, a second or third feeding may be required. The product differs from the standard electrolyte formulae in that it contains compounds that affect the balance of the microflora of the gut.
rehydrates the calf
improves fecal consistency
balances the microbiota
supports natural immunity
requires one oral feeding
reduces mortality/morbidity up to 75%
saves time and expense
non-antibiotic
no VFD required.
Dosage and Administration: Dose 50 mL oral feeding by stomach tube or oral drench per calf. Observe for 8 hours. If calf is not rehydrated give a second 50 mL dose. Bottle contains 5 doses.