Sweet's Chocolate Cinnamon Bears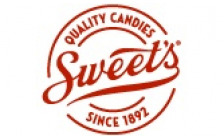 The Sweet's Candy Company discovered the unusual cinnamon chocolate combination back in 1994 and caught candy lovers by surprise with the new spicy, sweet combination. Sweet's Candy Company president, Richard Kay admits that while demand is high, supply is limited; even though Sweet's Candy now produces nearly one million pounds of chocolate cinnamon bears for distribution around the globe each year.

One bite of these unique chocolate covered bears and you'll fall in love. Soft cinnamon bear centers, covered in rich milk chocolate make this candy one of a kind. 14 oz. bag, gluten free.
*Depending on weather, chocolate may melt in transit. Shipton's Big R is not responsible if product arrives melted. Cannot ship internationally.