Want to setup a bee-hive at your home? Get started here.
Superfeet TRAILBLAZER COMFORT Insoles
Size Chart:
D = Women 8.5-10 | Men 7.5-9
E = Women 10.5-12 | Men 9.5-11
F = Women 12.5-14 | Men 11.5-13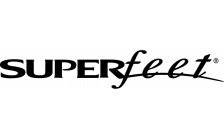 Superfeet® TRAILBLAZER Comfort insoles stabilize your feet on uneven ground. The Superfeet shape securely supports your foot in the boot, minimizing fatigue and reducing shifting that can lead to hot spots and blisters. Shock-absorbing Aerospring™ Ascent dual comfort foam enhances comfort even on the roughest terrain.
A. DEEP HEEL CUP Helps support the foot during high-impact activities and long distances
B. DURABLE CONSTRUCTION Superfeet insoles keep their shape, delivering reliable support and comfort for up to 12 months or 500 miles, whichever comes first
C. H.I.T. (HEEL IMPACT TECHNOLOGY) POD

Disperses impact for ascents and descents

D. AEROSPRING™ ASCENT DUAL COMFORT FOAM Reduces fatigue and provides reliable stability for the rigors of a good hike
E. MOISTUREWICK™ With long-lasting odor control
F. EVOLYTE™ CARBON FIBER STABILIZER CAP Improves support and stability for the trail