Register To Win A Year Supply Of Natural Balance Pet Food!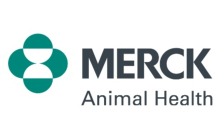 Horses: Safe-Guard Paste 10% is indicated for the control of large strongyles, small strongyles, pinworms, ascarids and arteritis caused by fourth stage larvae of Strongylus vulgaris in horses.

Consult your veterinarian for assistance in the diagnosis, treatment and control of parasitism. When using Safe-Guard (fenbendazole) Paste 10% concomitantly with trichlorfon, refer to the manufacturer's labels for use and cautions for trichlorfon. Do not use in horses intended for human consumption.



Safe-Guard® (fenbendazole) Paste 10% contains the active anthelmintic, fenbendazole. The chemical name of fenbendazole is methyl 5-(phenyl-thio)-2-benzimidazole carbamate.

Works on a wide variety of parasites – Labeled for the control of large and small strongyles (including migrating larvae), pinworms and ascarids (roundworms)
High degree of safety – Safe for foals, pregnant mares and older horses1
Easy to administer – A unique apple-cinnamon flavor that horses readily accept1
The Mode of Action of SAFE-GUARD (fenbendazole) Paste 10% is due to the inhibition of energy metabolism in the parasite2