Want to setup a bee-hive at your home? Get started here.
Rustic Ironwerks Steak Brand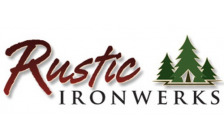 Become a Great West Cowboy with these Rustic Ironwerks steak brands. Add your signature look to your steaks you have on the grill. They come in every letter of the alphabet. Go rule the grill!
Size: 1.5" x 12.5"
Material: Sturdy Steel
Total length: Approx. 12.75" tall
Letter size: Approx. 1.25"
Ideal for branding steaks, wood, or leather
Hook handle for easy storage
Heats well on grill or with propane torch
Choose your brand
Made in USA