Want to setup a bee-hive at your home? Get started here.
Rust-Oleum Hammered Spray Paint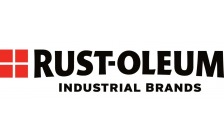 Want to paint a dinged up, rusty surface—without sanding or priming? No problem. Rust-Oleum® Hammered Spray Paint adheres directly to rust and instantly hides flaws and imperfections with its modern, glossy, hammered finish. Perfect for old wheelbarrows, wheel rims, patio furniture, railings, and more.
Indoor/outdoor
Apply over rust
Durable, corrosion-resistant
FOR BEST RESULTS: Be sure to fully cover all crevices and corners where moisture could penetrate
12 oz. Spray