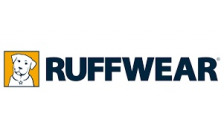 The Gnawt-a-Stick™ is inspired by Oregon coastal driftwood, a favorite token among beach-combing dogs in the Pacific Northwest. This natural sustainable latex rubber toy is durable and chew-resistant, with a faceted, gum-massaging surface. It bounces erratically for an engaging game of fetch, and it floats upright to remain visible and easy to retrieve.
Part of the Pacific Gnaw-west toy collection inspired by Ruffwear's home of Bend, Oregon, and its natural surroundings.
Dimensions: 1.5 x 11.8 (in), 4 x 30 (cm)

Faceted surface for gum-massaging

Engineered to float at an angle for increased visibility

Made from natural rubber, a renewable, sustainable resource

Durable, chew-resistant.