Register To Win A Year Supply Of Natural Balance Pet Food!
Farm & Ranch
Red Lion Vertical Pre-Charged Pressure Tank (2256504)
Red Lion Vertical Pre-Charged Pressure Tank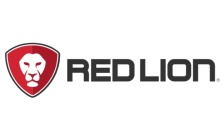 The Red Lion 604582 RL21 pre-charged pressure tank is designed to be used in conjunction with Shallow Well Jet Pumps, Convertible Jet Pumps, and Deep Well Submersible Pumps. This pressure tank provides a convenient way of supplying water to your household without overworking your pump. With the aid of the Red Lion pre-charged tank, the connected pump turns on and off less frequently -- prolonging the life of your pump.

This vertical pressure tank has a capacity of 21.1 gallons, a drawdown of 6.5 gallons (at 30/50 PSI), and a 1" NPT system connection. It features a heavy-duty steel construction and a blended butyl rubber diaphragm system for a longer service life. For added peace of mind, the Red Lion 604582 RL21 is also compliant with the ANSI/NSF Standard 61 for a safe and clean drinking water for your family.


Model RL21 Item # 604582
21.1 Gallons
Drawdown @ 30/50 PSI: 6.5 gal
System Connect 1" MNPT
ANSI/NSF Standard 61 approved - assures safe, clean drinking water
Blended butyl rubber diaphragm system - isolates the air charge from the water chamber and provides long tank life
Heavy-duty steel construction - 16 gauge cold rolled steel with appliance-quality paint
Steel clench ring protects diaphragm from rubbing against tank wall - eliminates abrasion and reduces condensation
Brass air valve with O-ring seal - allows adjustment of air pre-charge