Shipton's will be closed on Sunday, April 9, 2023
Farm & Ranch
Red Lion 1/2HP 230V Deep Well Pump Control Box (2049498)
Red Lion 1/2HP 230V Deep Well Pump Control Box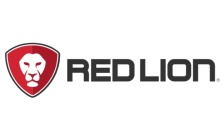 The Red Lion 640189 RLCB05-230 is a control box designed for the 4-inch Submersible Well Pumps series. In order to successfully install a 3-wire well pump, a corresponding control box is needed. As such, it is important to get the right model for your single-phase submersible pump.

The Red Lion 640189 RLCB05-230 has a 1/2 HP rating and a capacity of 230 volts. With these specifications, this control box is designed to match Red Lion pump motors with the same configuration, like this 14942405 RL12G05-3W2V submersible well pump.
Trusted for generations, Red Lion is a reliable brand when it comes to providing the industry with high quality water transfer and dewatering products. Discover more from Red Lion here at PlumbersStock.
For use with Red Lion RL12G05-3W2V 14942405 3-wire submersible well pump
1/2 HP
230 volts