Want to setup a bee-hive at your home? Get started here.
Weaver Leather Rayon 27 Strand Roper Cinch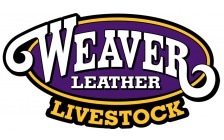 This rayon cinch features the extra width needed for roping. Features dees for tie down and back cinch attachment. Strap leather reinforcements are embossed with the Weaver logo. Durable nickel plated hardware. Tan with black accents. Horse size.