Register To Win A Year Supply Of Natural Balance Pet Food!
Rapala Scatter Rap CountDown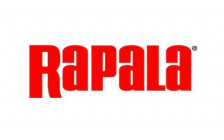 Scatter Rap® CountDown® may have just put a whole new meaning on finesse cranking. Slightly weighted, this gravity defying body allows you to perform minimal twitches and subtle jerks at slower speeds, without rising out of the strike zone. The Scatter Rap® CountDown® sinks at a reliable rate, over and over. Cast and counted down or trolling brings to life the aggressive, evasive, erratic sweeping action that is Scatter Rap®.
Body Length: 2-3/4" (SCRCD07)
Running Depth: 6'-9'
Balsa Body featuring Scatter Lip
Actions include Evasive, Erratic, Floating, Non-Rattling
Multi-Species Gamefish
Two Premium VMC® Black Nickel Treble Hooks
Technique: Cast or Trolled