Priefert Utility Walk-Through Panel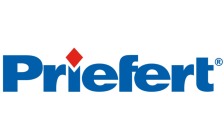 Our number one selling "Horse-Safe" Panel, Utility Walk Thru Panels feature a 4' wide "walk thru" gate and are ideal for a number of applications around the farm or ranch. These panels are a solid choice anywhere confinement is needed and heavy pressure is not expected. These panels feature chain connectors to ensure tight connections and offer increased versatility to allow for easy connections to existing structures.
J-legs increase the ease of portability and help keep panels from sinking in to wet or boggy ground, while our "Fishhook" top corners increase strength and safety. The Architectural Grade Powder Coat Finish helps the product to resist rust, scratches, and fading to add years of life to your investment.
Item # UWT10BN
Panel Length: 10'
Gate Frame Height: 82"
Panel Height: 62"
Gate Width: 4'
Number of Rails: 6
Vertical Sliding Gravity Latch
Constructed from 1.66" OD 20 gauge tubing
Architectural Grade Powder Coat Finish
Color: Brown
Approx. Weight: 76 lbs