Want to setup a bee-hive at your home? Get started here.
Priefert Utility Bow Gate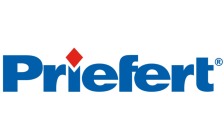 Our number one selling "Horse-Safe" Panel line, Utility Panels and Gates are ideal for use in a number of applications around the farm or ranch, from round pens to arenas to paddocks, these panels and gates are a solid choice anywhere confinement is needed and heavy pressure is not expected. Our 4' wide Utility Bow Gate features a 7' tall frame, making it ideal for "walk thru" access, while the 6' wide bow gate features a 9' tall frame for "ride thru" access.
Chain connectors ensure tight connections and offer increased versatility to allow for connections over uneven ground and easy connections to existing structures. The Architectural Grade Powder Coat Finish helps the product to resist rust, scratches, and fading to add years of life to your investment.
Item # UBG04BN
Frame Height: 7'
Number of Gate Rails: 6
Constructed from 1.66" OD 20 gauge tubing
Architectural Grade Powder Coat Finish
Architectural Grade Powder Coat Finish
Approx. Weight: 47 lbs
Available Colors: Brown