Want to setup a bee-hive at your home? Get started here.
Powder River 1600 Tube Gate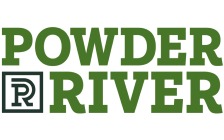 The 1600 Series Tube Gates are built to the same tough specifications as the 1600 Tube Panels. Powder River's 1600 Tube Gates come with a choice of our 180 degree steel hinges. These gates are perfect for pasture, lanes, driveways and limited crowding.
Part # 033-18004

180 Degree Hinge

16-gauge 1.66" O.D. Frame Tube
52" Gate Frame Height
Horizontal Rails are 16-gauge
High Tensile Steel Formed
Vertical Stays
33" Chain with Keeper
Weight: 34lbs