Want to setup a bee-hive at your home? Get started here.
Powder River Classic Bow Gate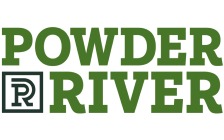 Classic Bow gates are a freestanding version of our classic gates. The 'Bow' is constructed of heavy duty schedule 40 pipe and the bottom section is a shaped piece of 7-gauge steel plate. Inside is a classic gate hung with our 180 degree heavy duty hinge set. This combination delivers the strongest bow gate available on the market. The Classic Bow gates have a top gate rail height of 64″ and a top bow height of 8ft. Comes standard with our Classic Lever Latch closure mechanism.
Part # 028-00804
Gate Size: Bowgate 4′ X 8′
Bow Construction: 1.25″ Sched 40 Bow